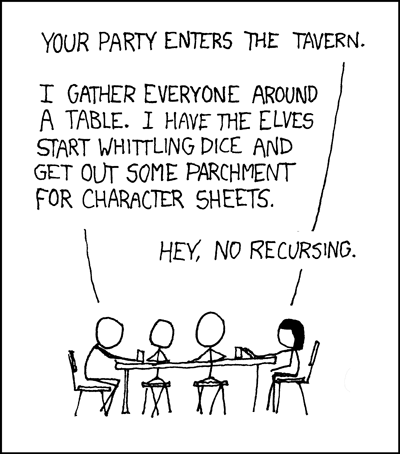 I have D&D tomorrow evening (garlic soup, because we're hunting undead).  I'm going to either knit during the dead spaces, like when the party rogue goes scouting, or I will be helping a friend with one of her orders by removing worn out velcro.  Hrm.  Must remember seam ripper.
I guess I could find some wood and start whittling.  It would be awfully funny to have the game within a game pan out for even a few minutes.
Thursday night after work I went to Windsor Button (again, I swear I don't actually live there).  I bought another ball of crochet cotton, a skein of yarn to finish a scarf, and a couple of skeins that I was going to combine to make a hat with a cute reversible band.  I will be knitting, cooking and smu-ing until my husband gets home from his game.  It will be nice to have a quiet night at home.